Powerful standard capabilities

Doc-cetera give you total control over your litigation documents with the power to search, retrieve and compare -- rather than read -- material in a matter of seconds.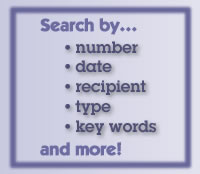 Doc-cetera allows searching for specific document numbers, dates, authors, document types, recipients, cc: names, provenance or comments. The Advanced Search feature enables boolean-type searching using the operators and, or and not.
Because Doc-cetera is an Internet-based application, you'll receive automatic upgrades to the software whenever features or added security issues are discovered.
Accessing Doc-cetera from the Internet allows you to use its powerful features as a monthly service (straight pass-through expense), rather than investing in hardware and software.